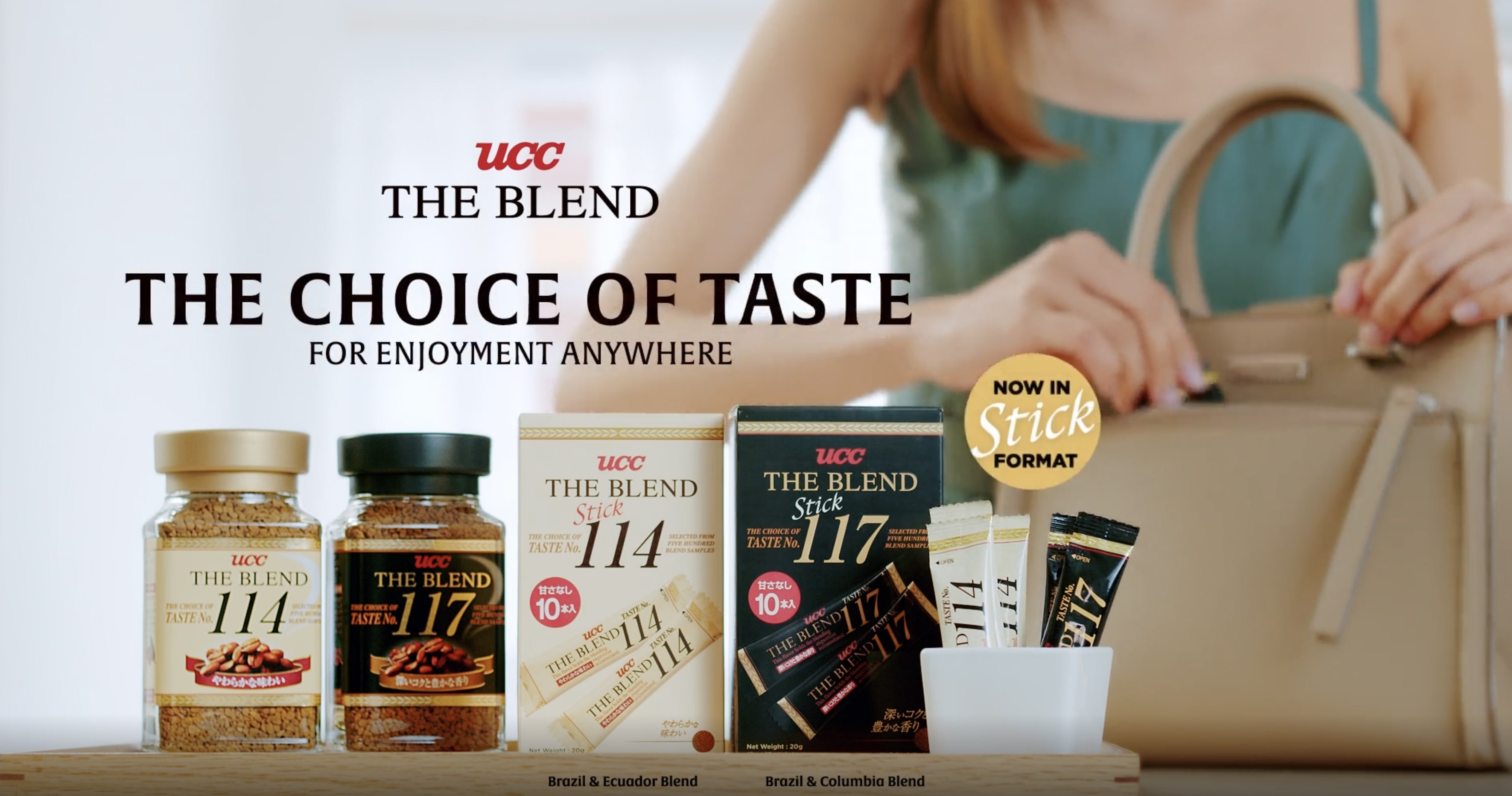 UCC recently launched The Blend 114/117 stick format to share across the convenience of the stick format and strengthen UCC's artisan craftsmanship.
Handpicked by our classificadors to provide the ultimate coffee experience, The Blend 114serves up a soft and mellow satisfaction while the Blend 117 is perfected for a well-rounded coffee flavor. 
Made from 100% freeze-dried technology to capture the maximum aroma, flavor, and freshness in the coffee particles, The Blend delivers a luxurious taste that you can enjoy at your convenience.