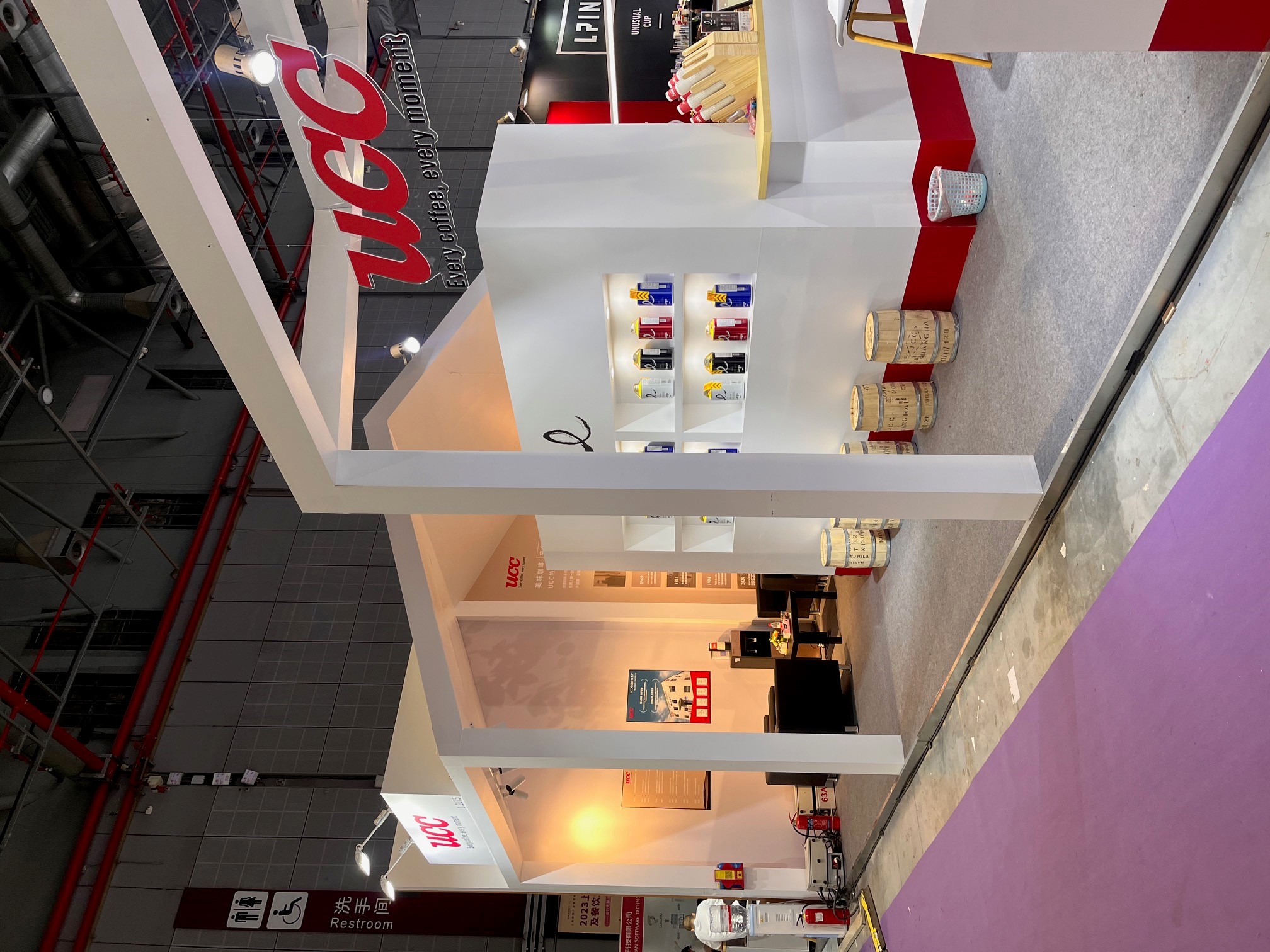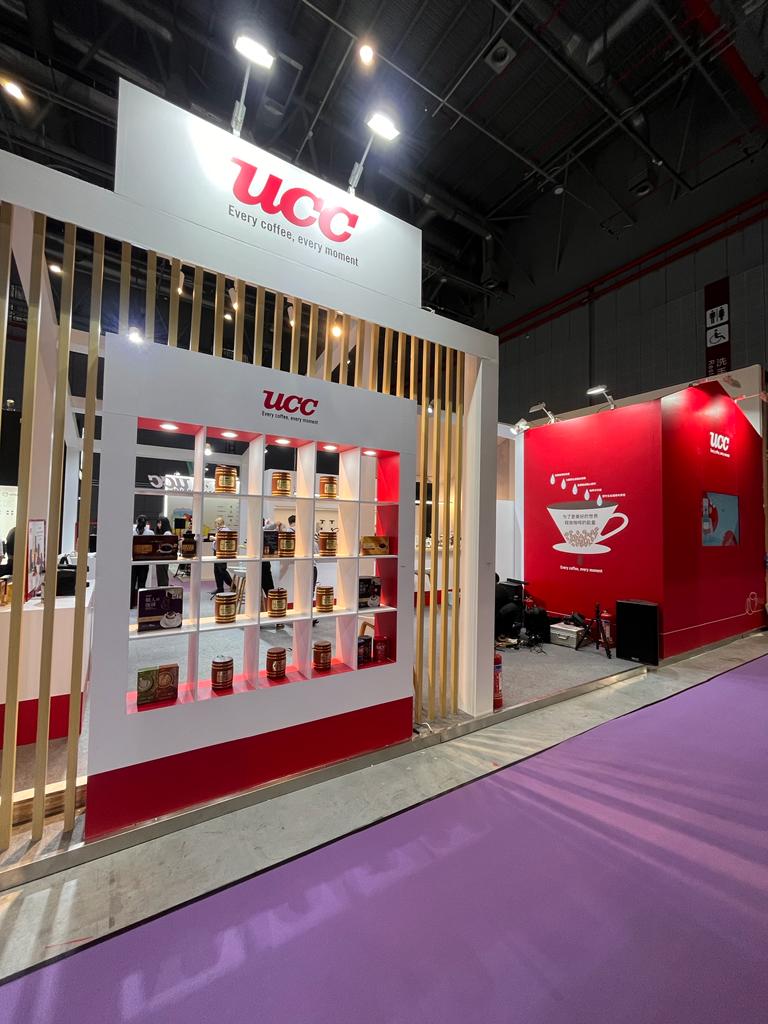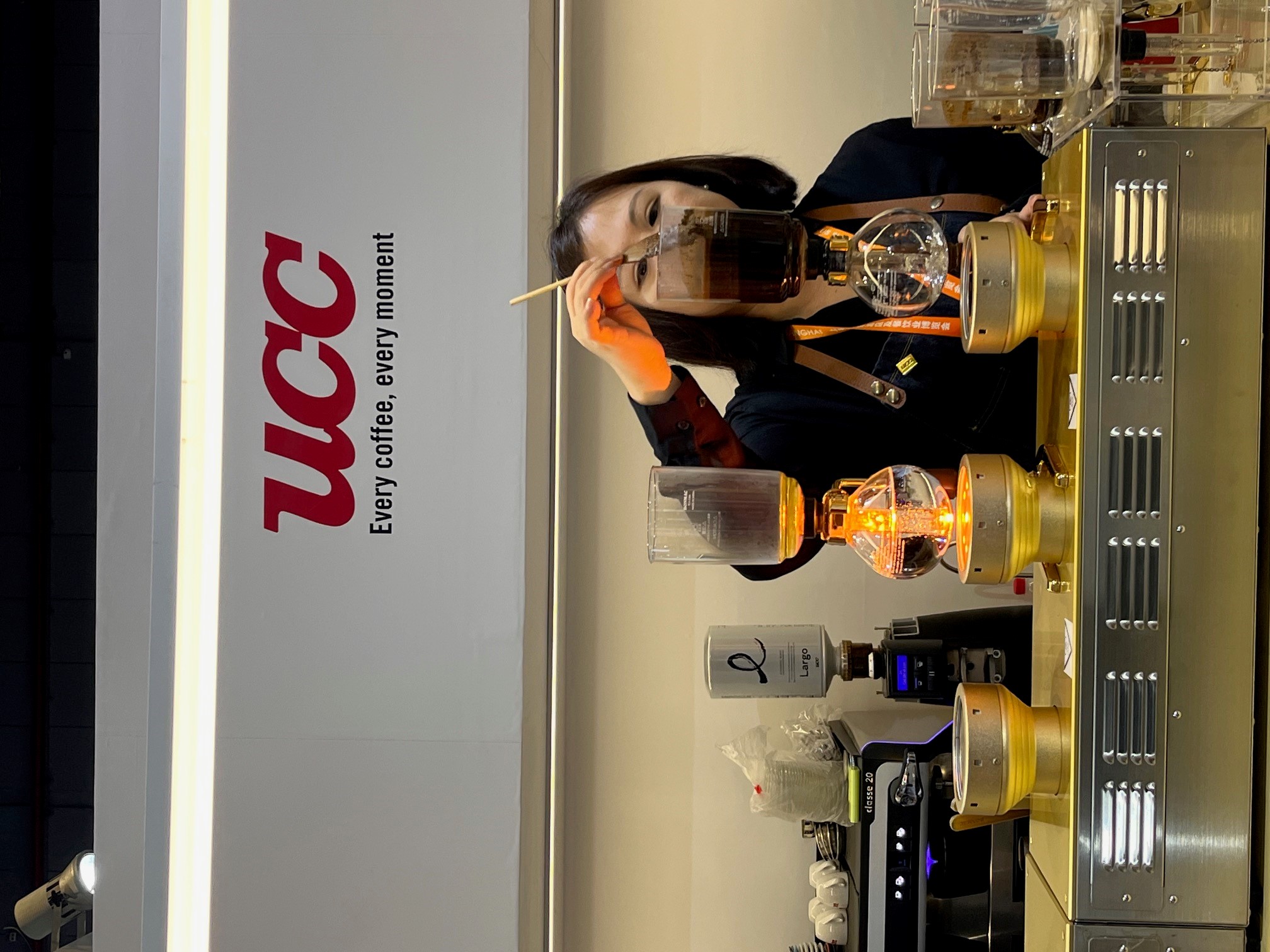 Hotelex Shanghai 2023, held at National Exhibition and Convention Center from 29 May to 1 June, serves as a platform for UCC China to connect with industry professionals, coffee enthusiasts and potential partners. The event features a diverse range of exhibitors, providing a comprehensive overview of the latest market trends, innovations, and solutions in the industry.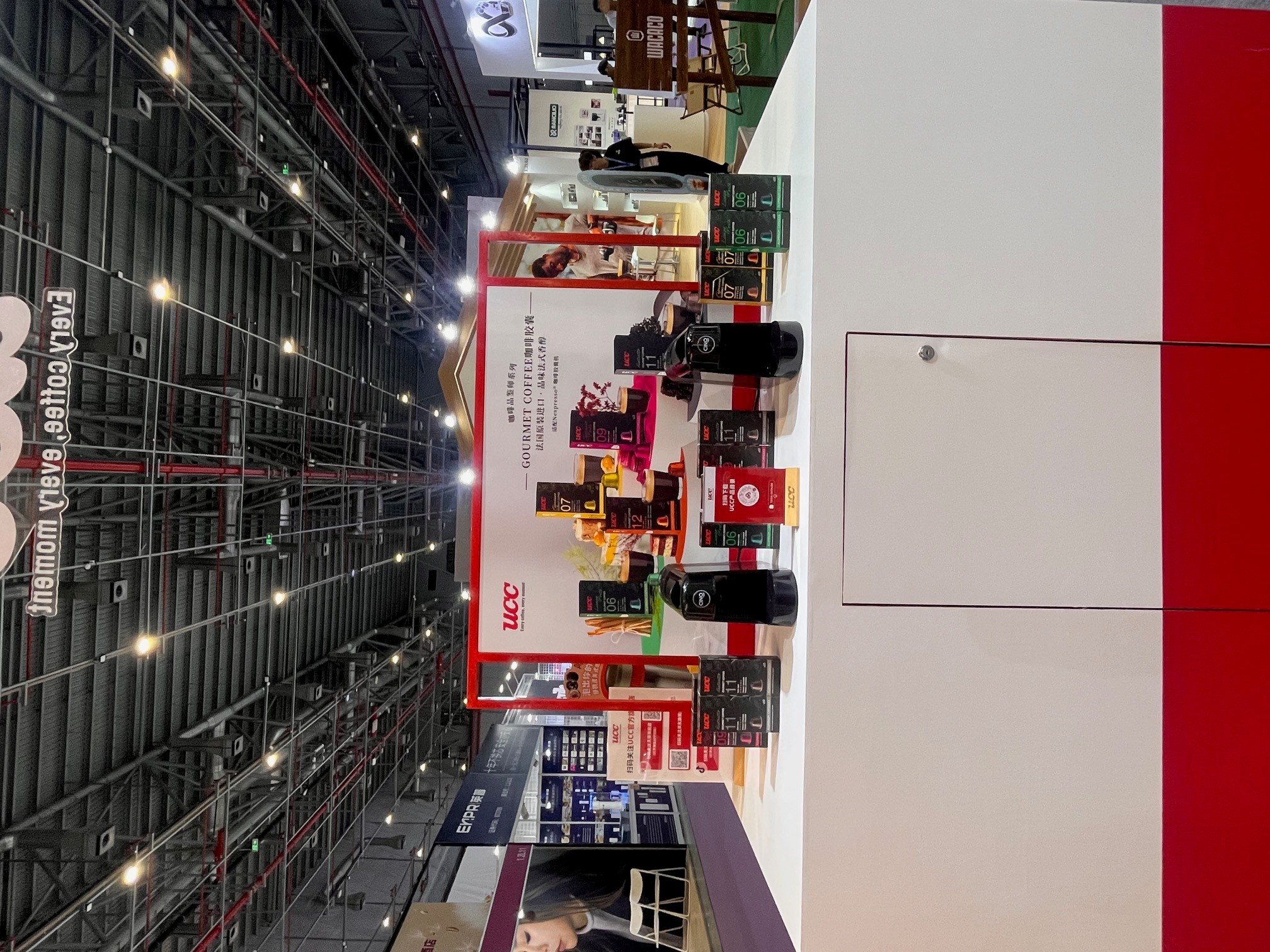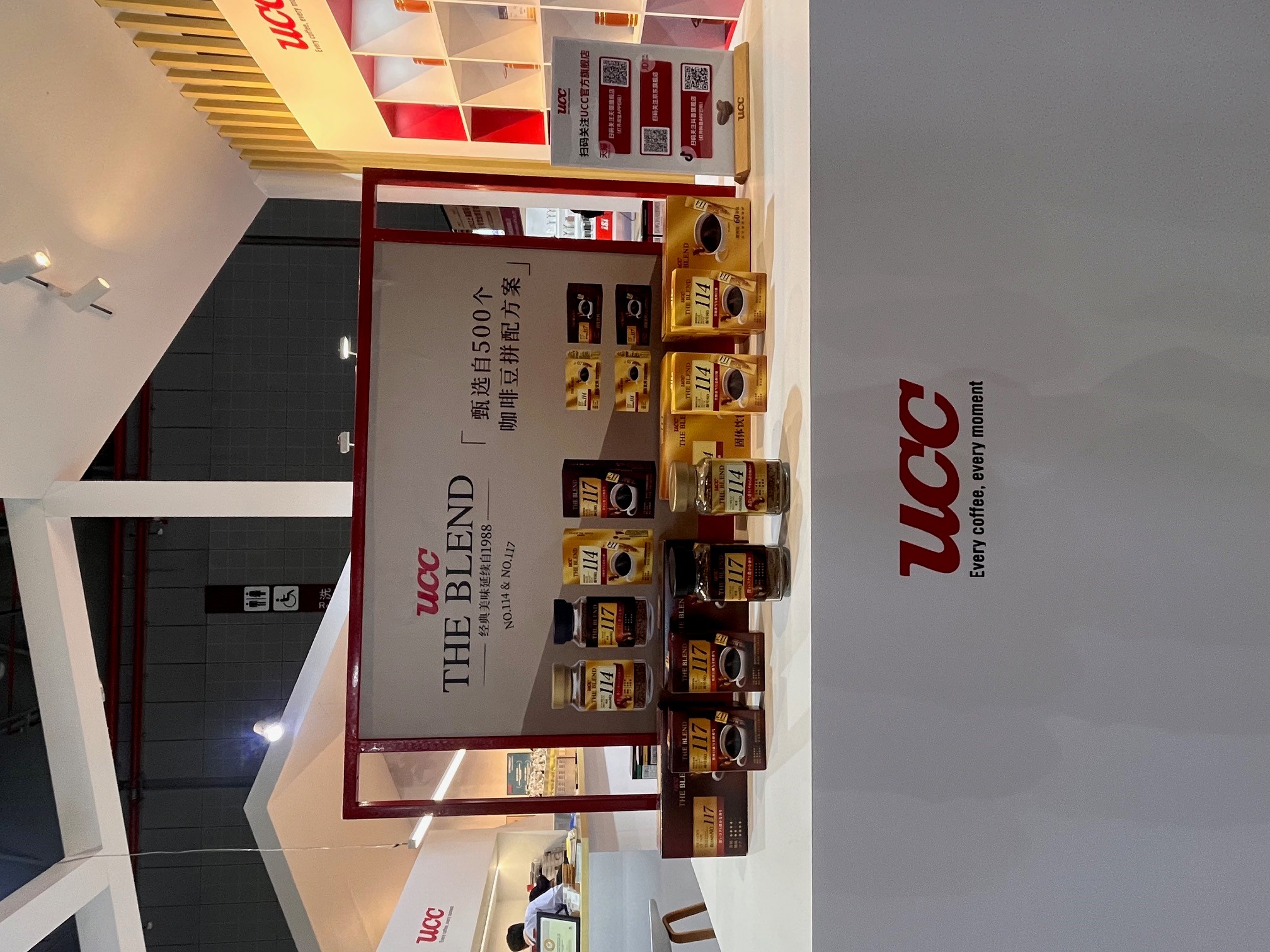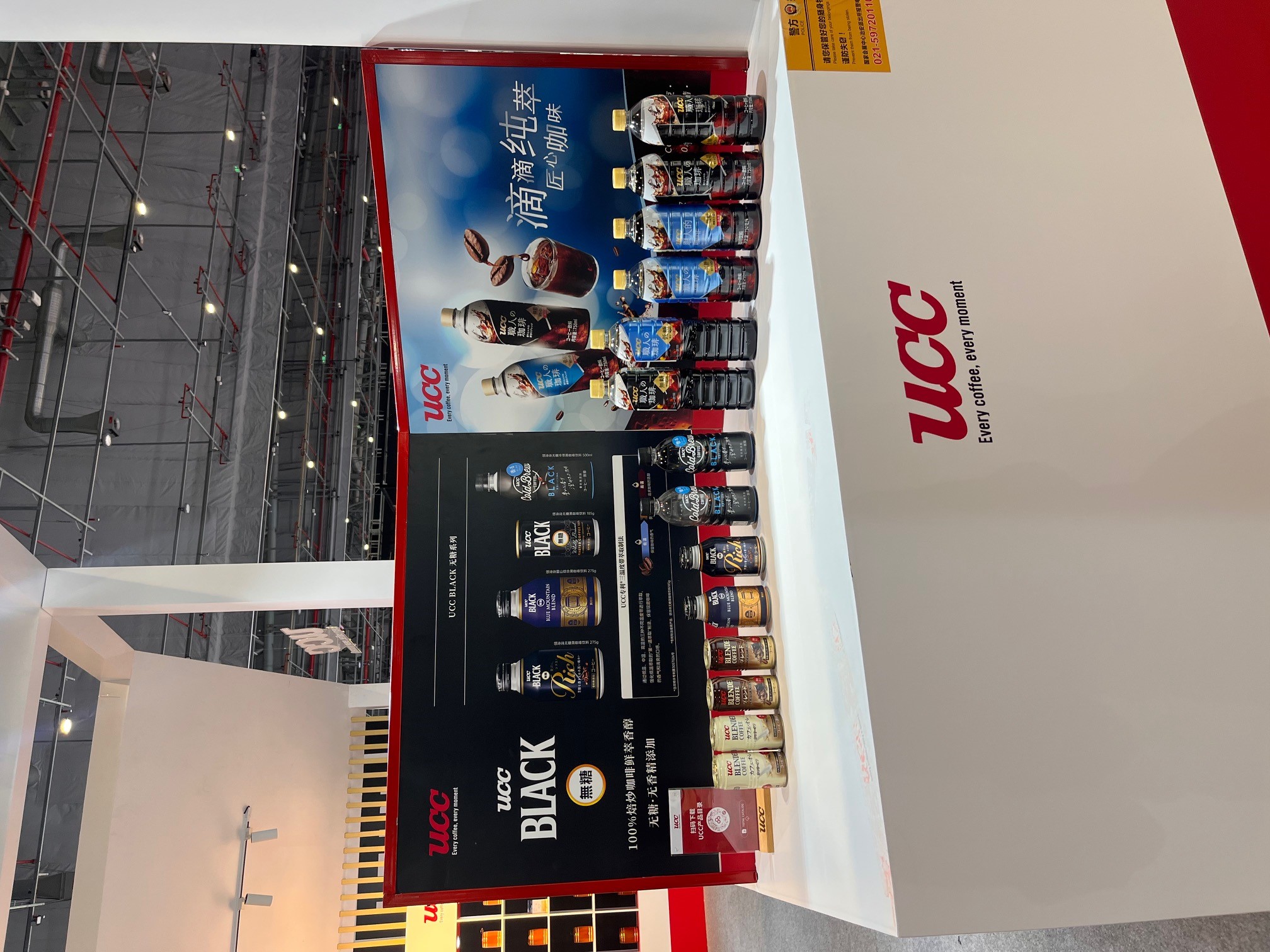 UCC China showcases UCC Black, UCC Gourmet Coffee Collection, UCC Roast Master Range, UCC Shokunin Drip Range, UCC The Blend and Largo for this year's tradeshow. Visitors will have the opportunity to learn more about the brewing process of drip coffee, quality of freeze-dried instant coffee, and finding their perfect roast for coffee beans/grounds within the booth.
One of the key highlights at UCC booth was the siphon brewing demonstration conducted by UCC Champion Barista, Elaine Wong, 2015 Hong Kong Siphonist Championship, Champion. Elaine's expertise in Siphon brewing captivated the audience as she showcased her knowledge of specialty coffee and introducing her signature coffee recipes.
During the demonstrations, she used UCC Special Blend No.2 coffee beans, specially roasted by Tashika Akihiro. This blend exemplified UCC China's commitment to exceptional quality and taste, leaving an impression on visitors who experience its rich and aromatic flavors.
Through the participation in Hotelex Shanghai tradeshow, UCC China continues to demonstrate their commitment to delivering exceptional coffee experiences to consumers and partners across China.