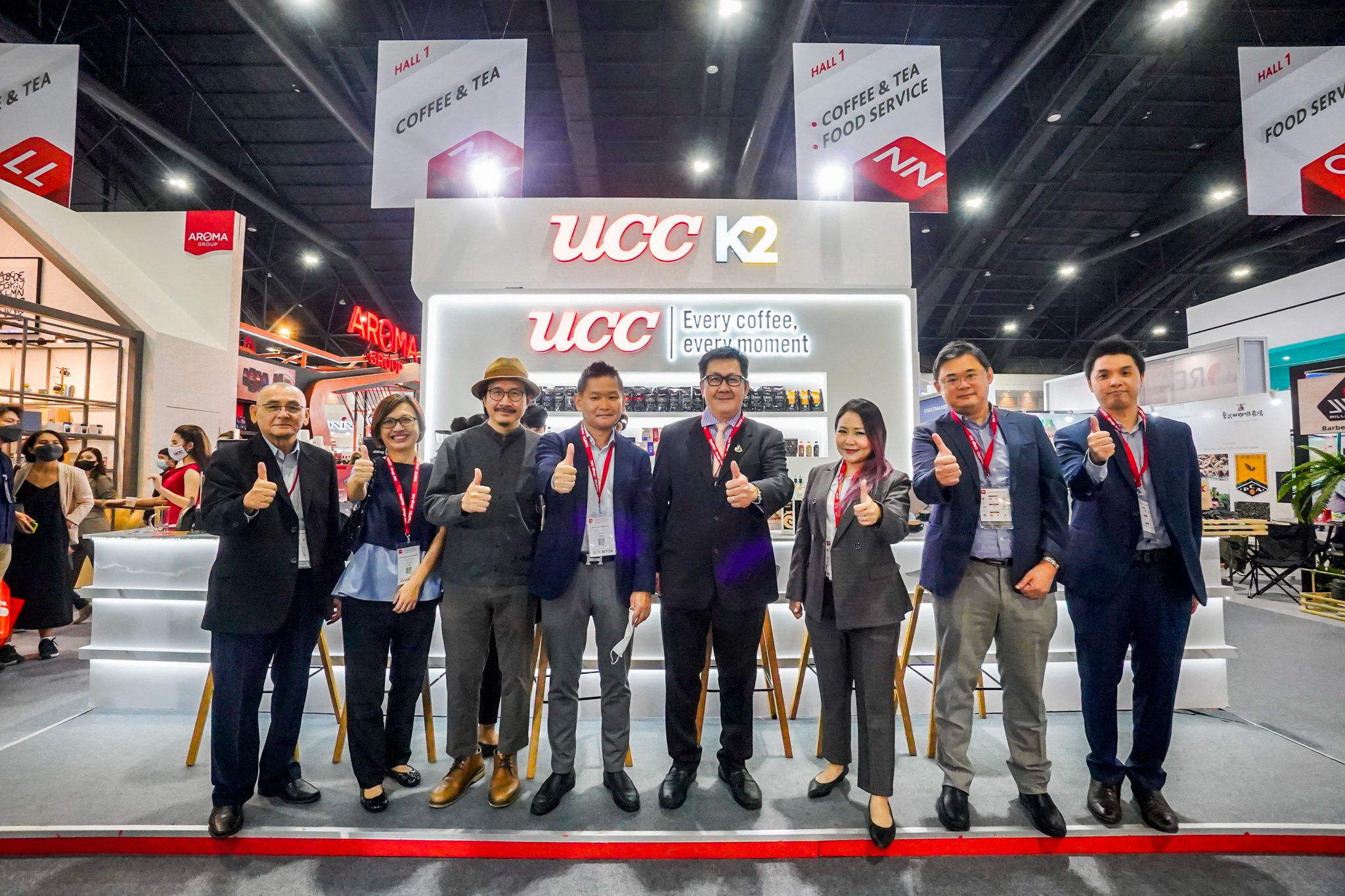 THAIFEX – ANUGA ASIA 2022, the region's largest food and beverage tradeshow, which took place from 24th May to 28th May caters to the needs of café, restaurant, wine, coffee, and tea communities in the region. The 2022 "restart" brings a total of 1603 exhibitors, more than double when compared to the last event in 2020. It also reinforces that Thaifex plays in accelerating the industry's recovery from the current pandemic.
A makeshift in collective coffee habits has forged a greater connection between different coffee methods. UCC Thailand showcases UCC Black, UCC Gourmet Coffee Collection, UCC Roast Master, UCC Tokyo Cuppa, and UCC The Blend series for this year's tradeshow. Visitors will have the opportunity to learn more about the brewing process of drip coffee, the quality of freeze-dried instant coffee, and finding their perfect roast for coffee beans/grounds within the booth. The key highlight was the latte art demonstration by Nutthinee Jearanan, Thailand National Latte Art Champion 2019-2020.
Here's UCC Thailand also shared "SUSTAINABILITY". We constantly promote and strengthen the quality of local coffee production and support & supplying for organizations championing sustainability. Continuing our ethical sourcing, we provided over 13,000 tonnes of sustainability coffee beans across the Asia Pacific.