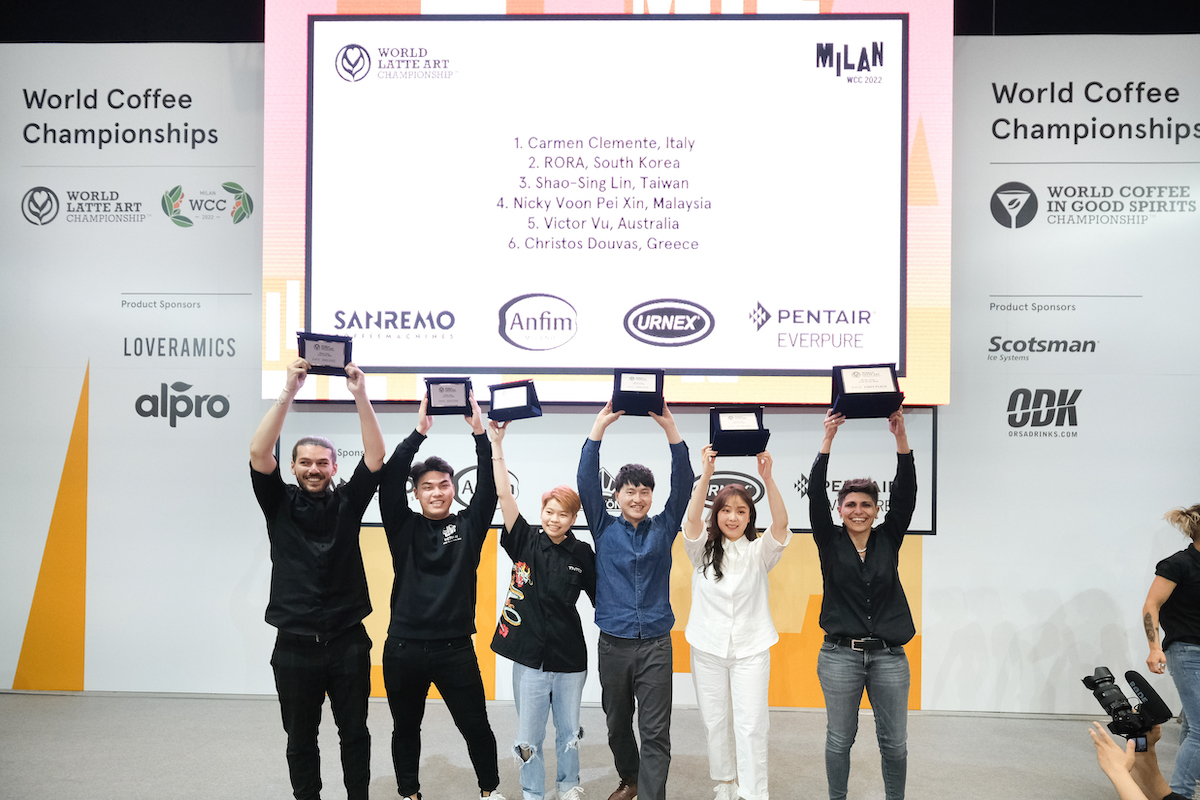 Competitors from around the globe took the stage fro 3 days of fierce competition from 23-25 June at Milan World Coffee Championships (WCC), staged at World of Coffee. The event includes the 2022 World Latte Art Championship,World Coffee in Good Spirits Championship, World Cup Tasters Championship, World Coffee Roasting Championship and Cezve/Ibrik Championship. There's a total of 29 participants in this championship competition.
After 3 days of impressive competition, we are proud to announce that Lin Shao Sing, UCC Taiwan came in 3rd place in World Latte Art Championship 2022. For this year's concept, Shao Sing took the judges and audiences to his childhood memories, the Taiwan zoo.
Competing with other incredible national latte art champions, Shao Sing produces a total of 6 drinks: two separate sets of matching free-pour lattes and 1 set of design pattern lattes on the world's stage.
Let's take this chance to congratulate Shao Sing on winning the third place in the competition.